I usually draw and paint as a means of designing stained glass windows. Its a way of evolving a suitable solution which will give pleasure and atmosphere inside the building. I think you simply cannot design unless you enjoy drawing regularly nor understand a subject without exploring it by sketching. It is also essential to play with the choices of glass that will suit the site and project well.
Outside commissions, I sometimes I have ideas and themes which I personally wish to express. These pieces may get exhibited as a series or in group exhibitions. Generally I don't wish to be an exhibiting artist with works on paper for sale.
I do enjoy printmaking, particularly linoblocks where I feel the line has parallels with leadlines in glass.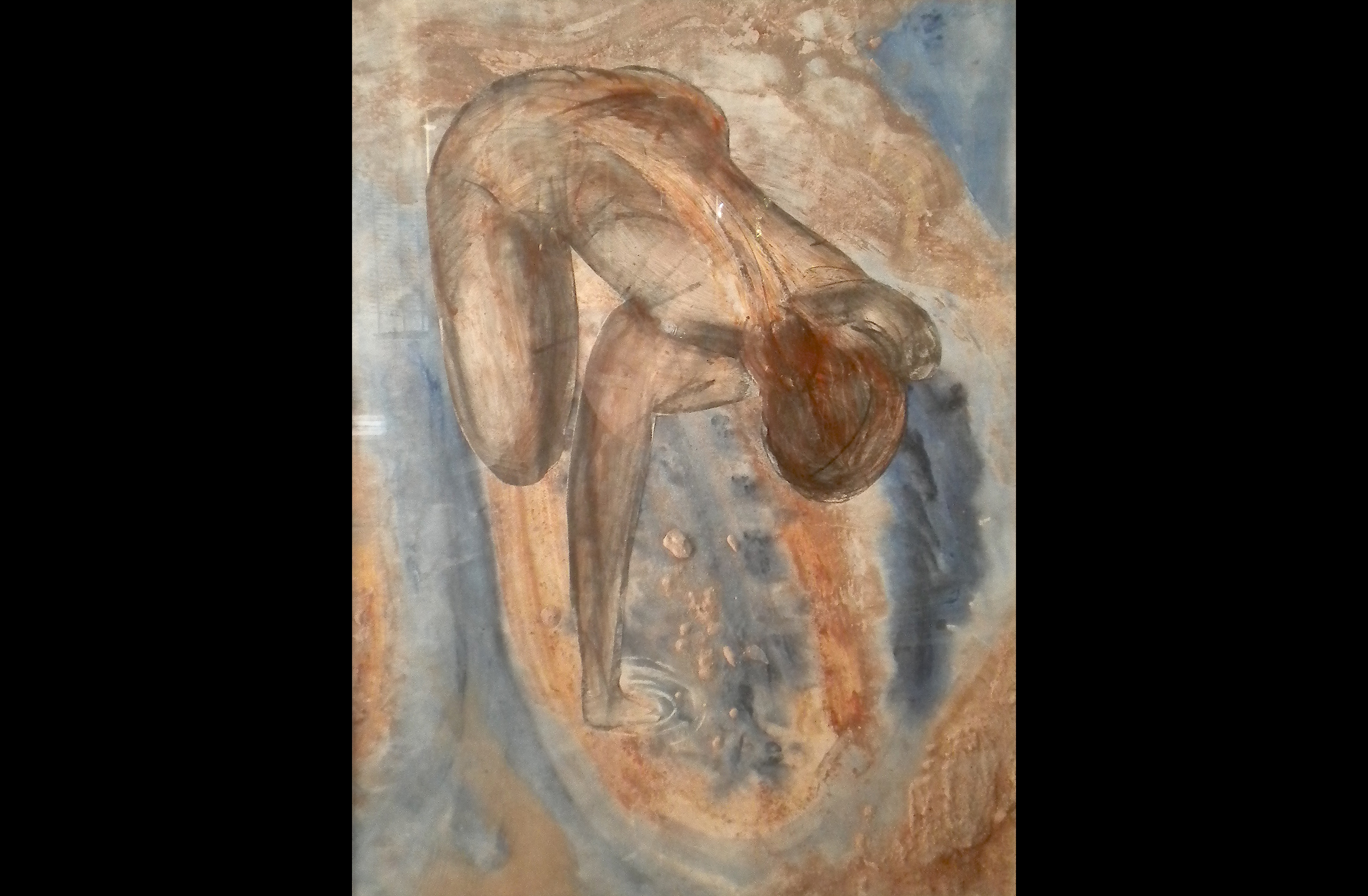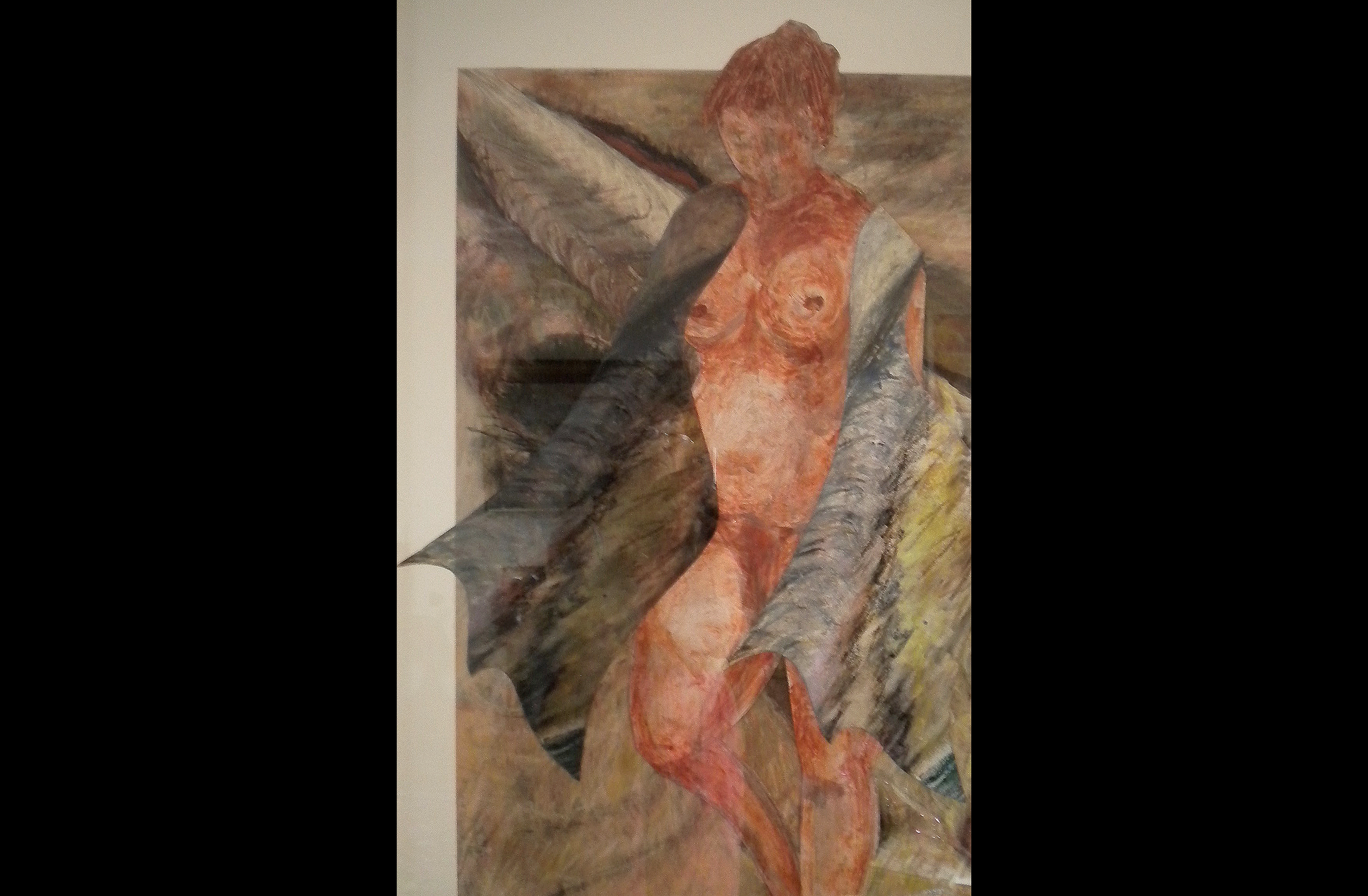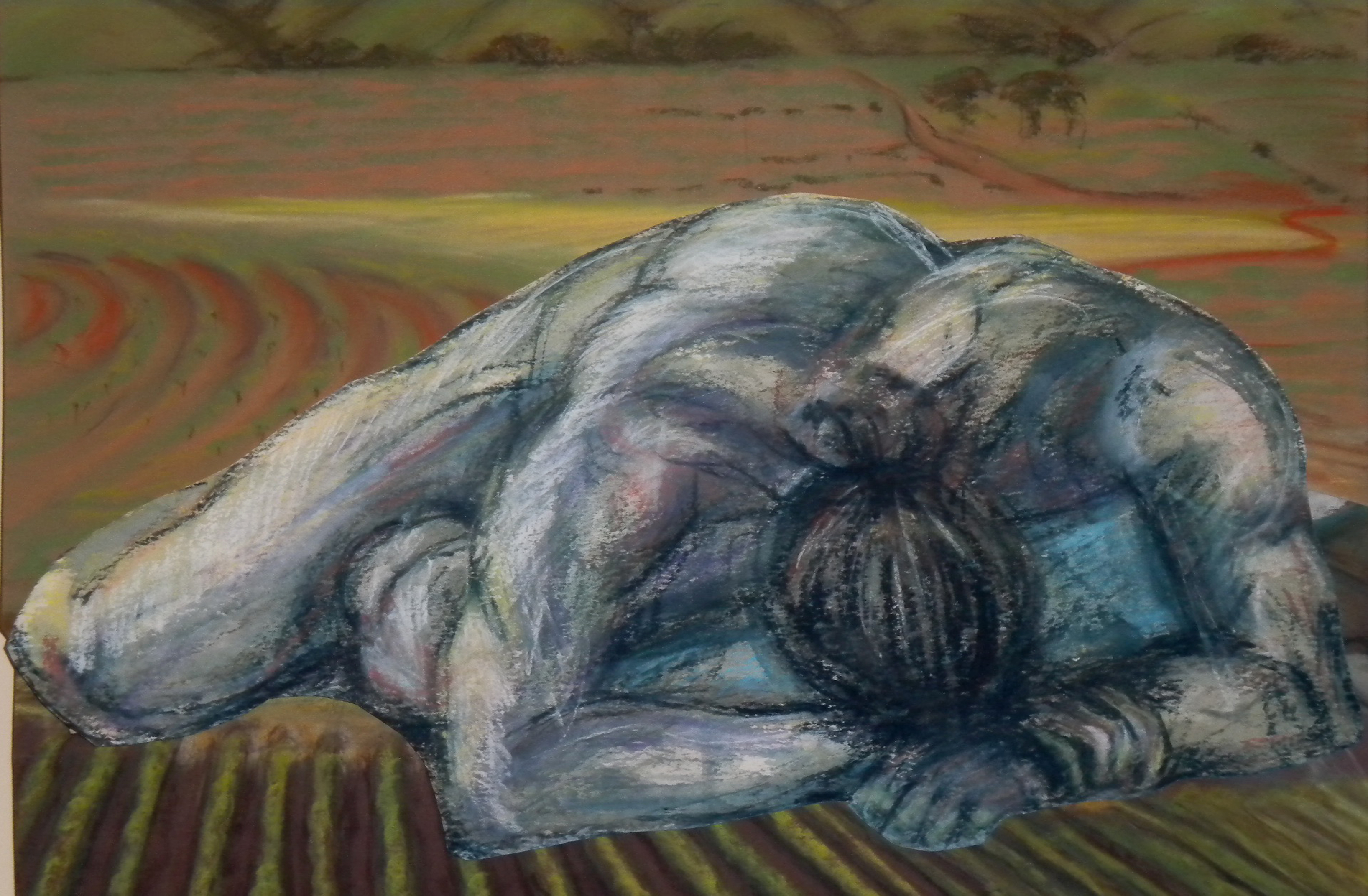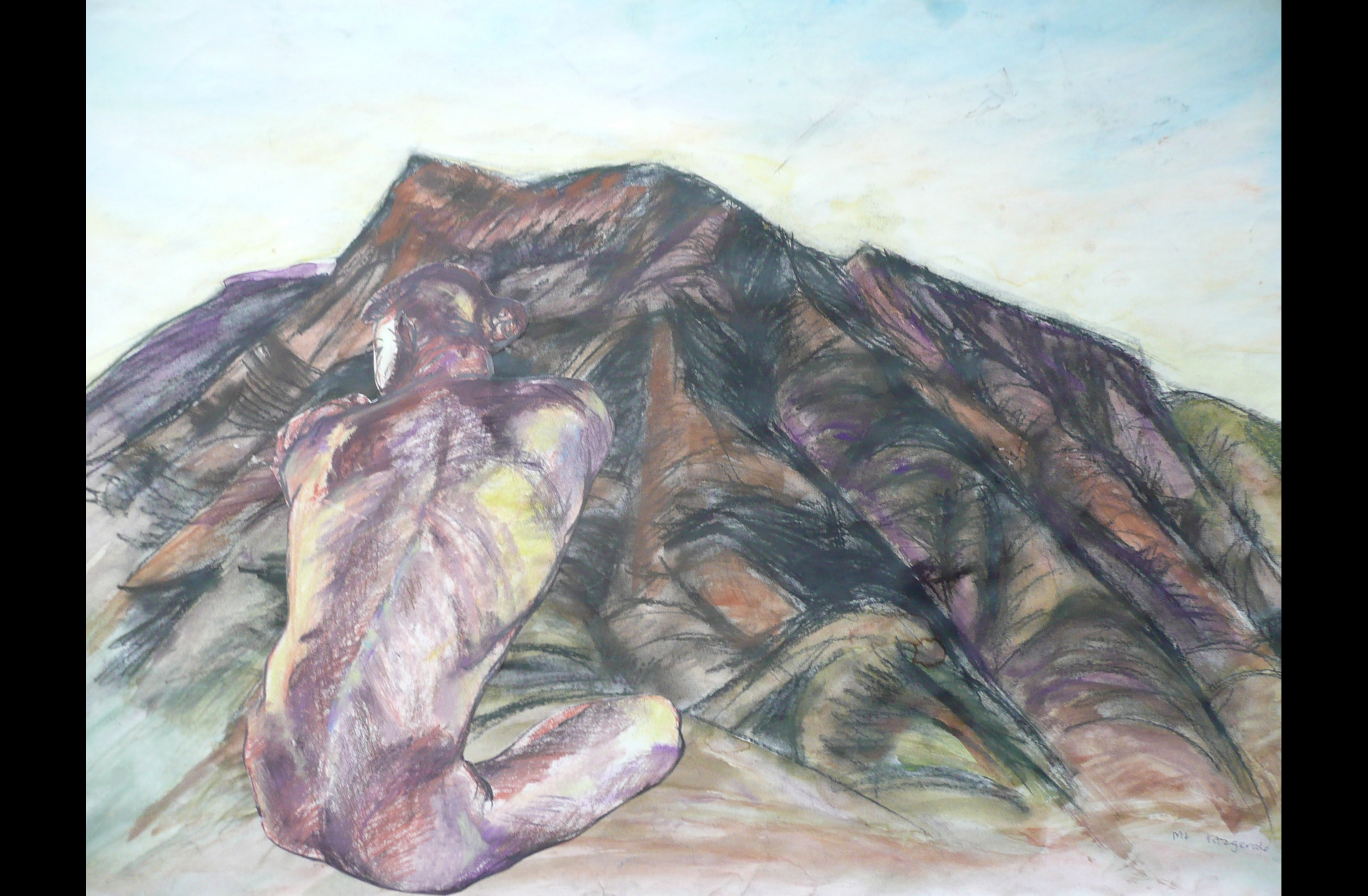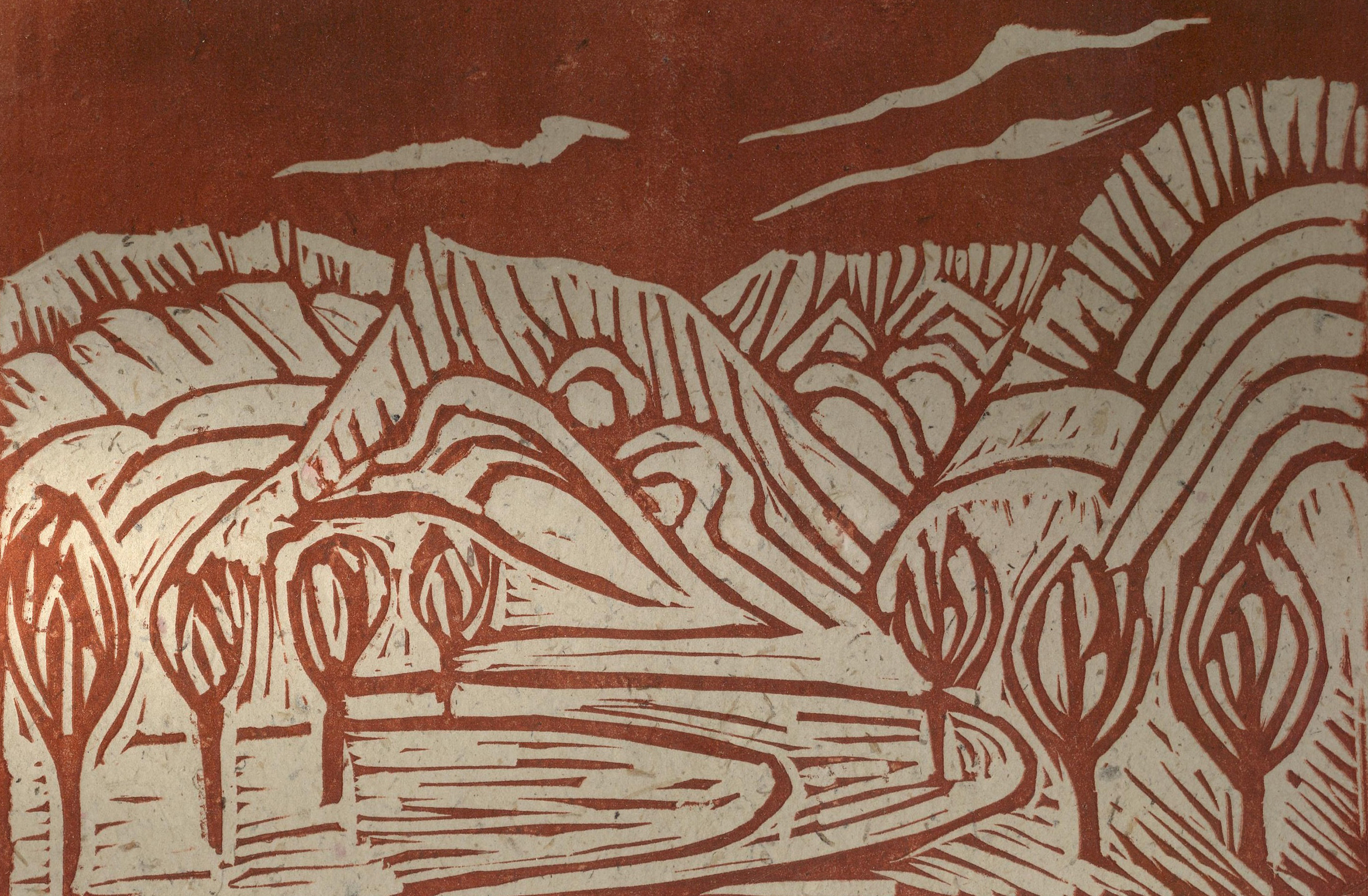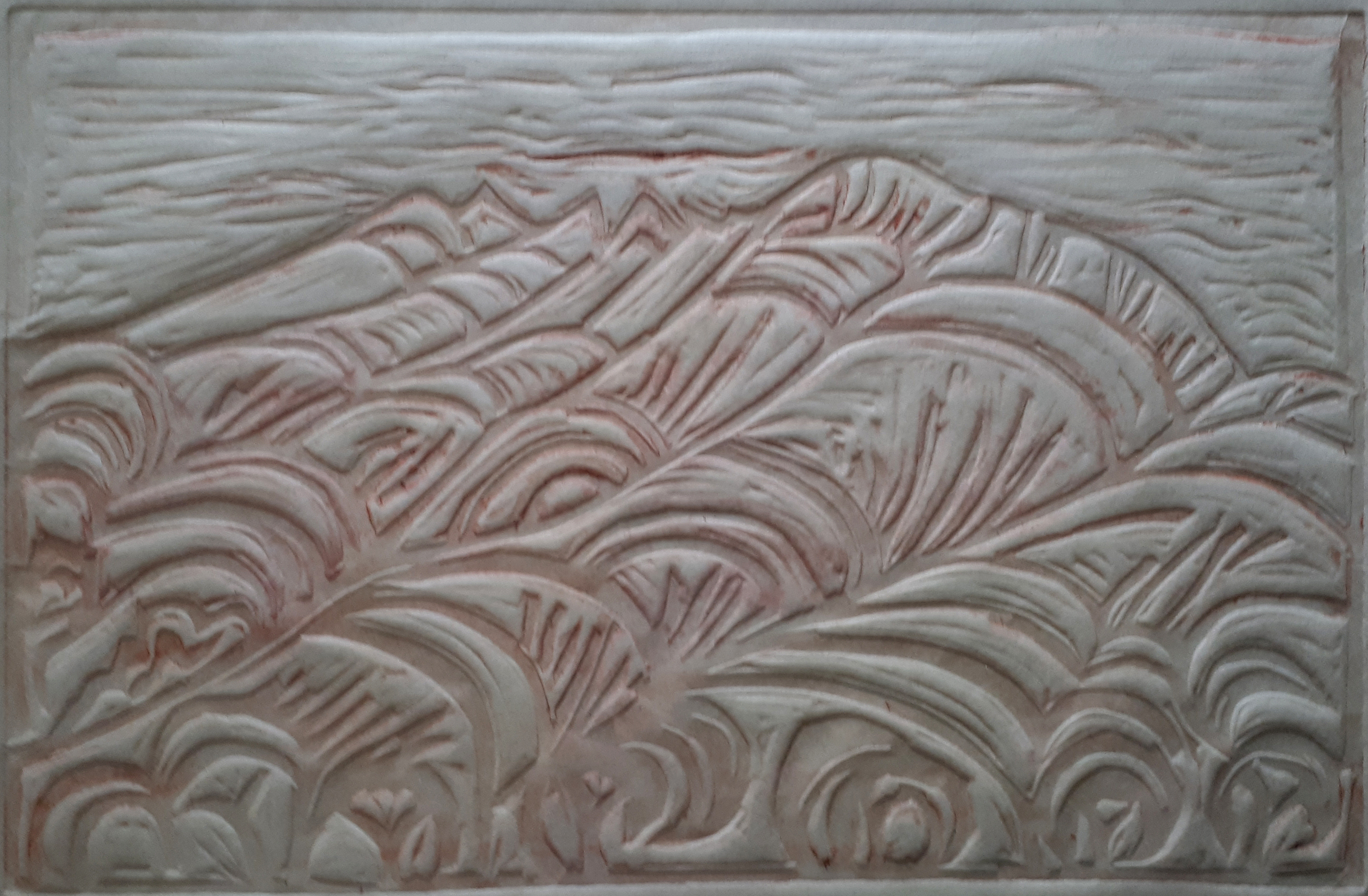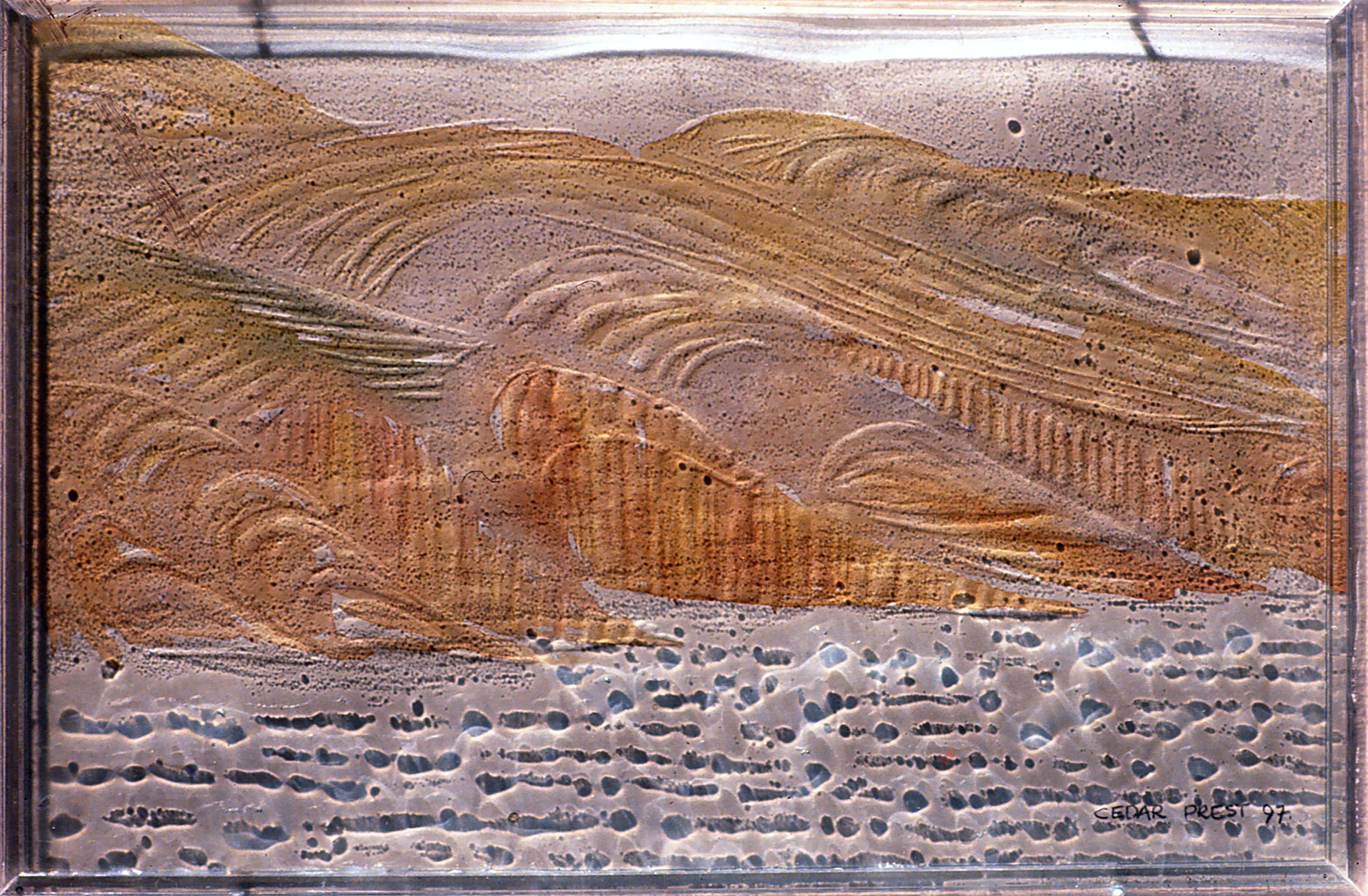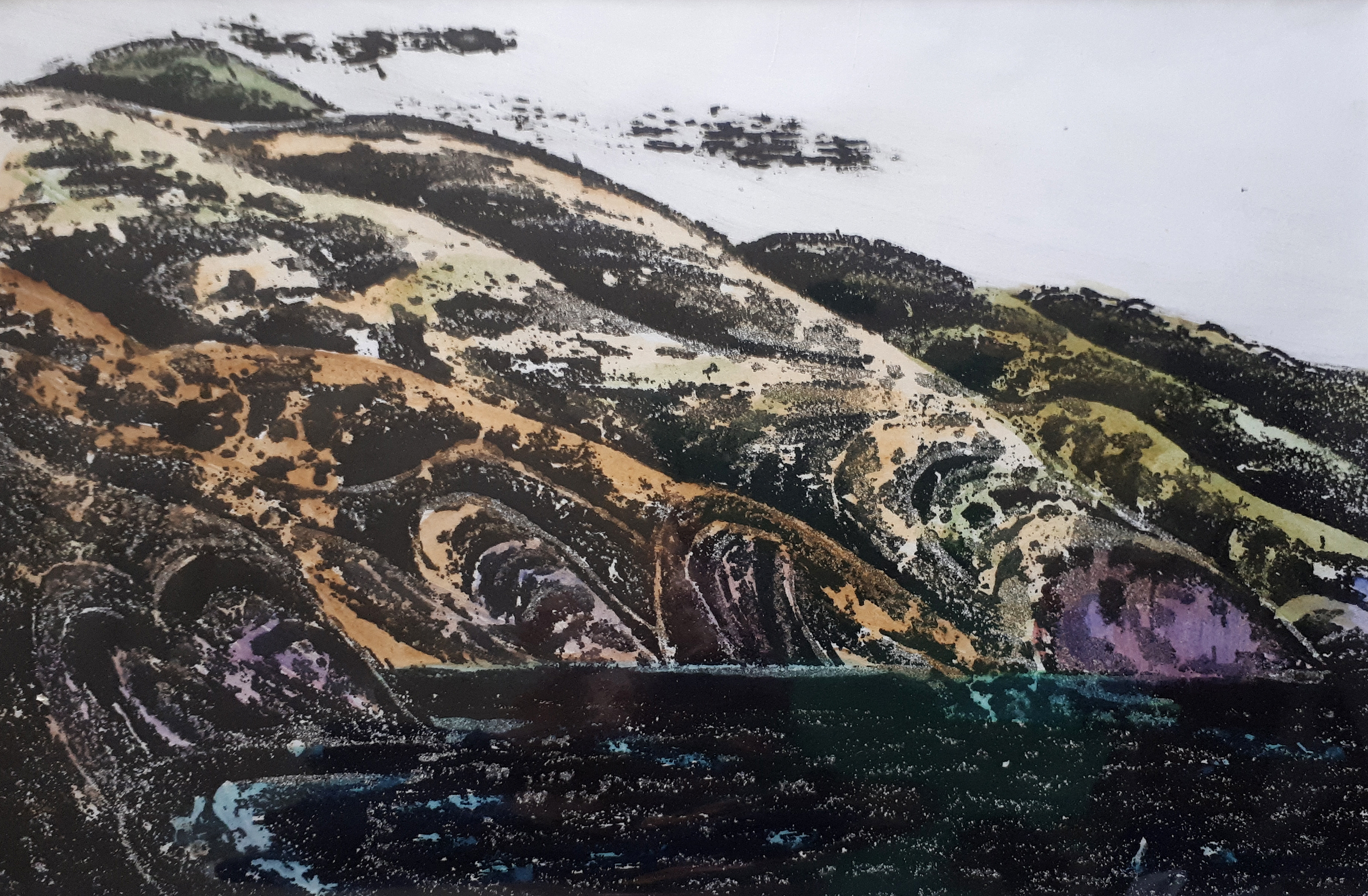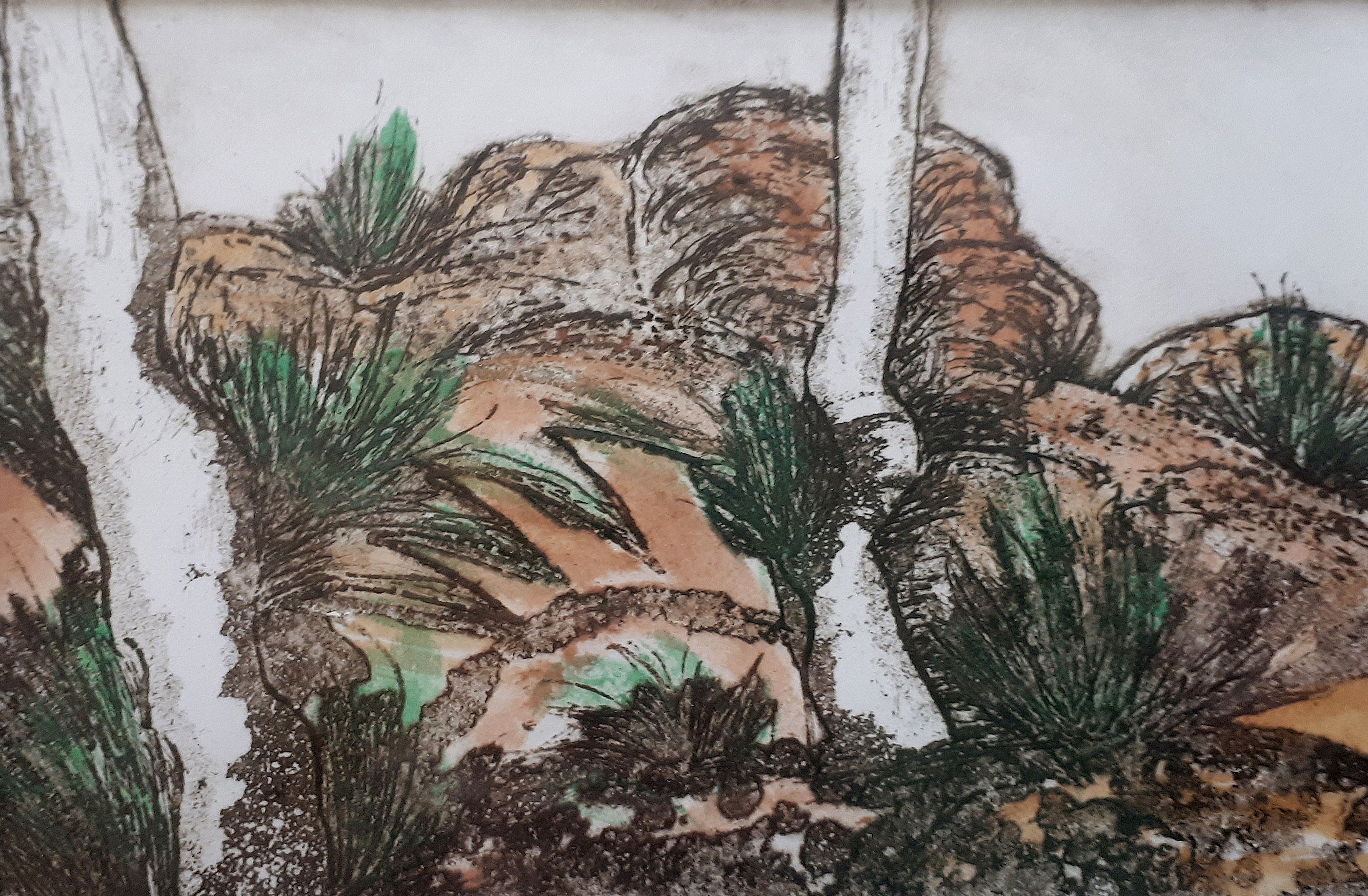 Cloaked in Landscape (2014)
Contemplating action in the Kimberley Ranges (2014)
Ghost Gums at the Telegraph Station.(2011)